"Valuations up to 4-5 times will drop in the US" [McKinsey report]
Chinese investment in Europe also fell 30 percent year-on-year to US$22.5bn last year, excluding from the numbers the huge US$43bn acquisition of Syngenta by ChemChina, which was completed in 2017.
According to law firm Baker McKenzie and research consultancy Rhodium Group, the United Kingdom continued to attract more Chinese investment than other European countries, but several large economies, including France, Germany, Spain and Sweden, as well as Central and Eastern European countries such as Hungary, Croatia and Poland, also saw an increase in Chinese investment.
In contrast to the US, Chinese investors in Europe were mostly private companies acquiring assets in diverse industries, with the automotive, financial and business services and ICT the top sectors.
The report by Baker McKenzie and Rhodium Group said Chinese investment in Europe was also set to continue in a robust manner, with more than US$20bn of pending transactions at the beginning of 2019, compared to less than US$5bn in North America.
Hans Halskov, Managing Partner of Across Partners, concludes, "The US uncertainties are sure to give rise to greater Chinese investor appetite for European deals, this is clearly indicated by the numbers and from our clients".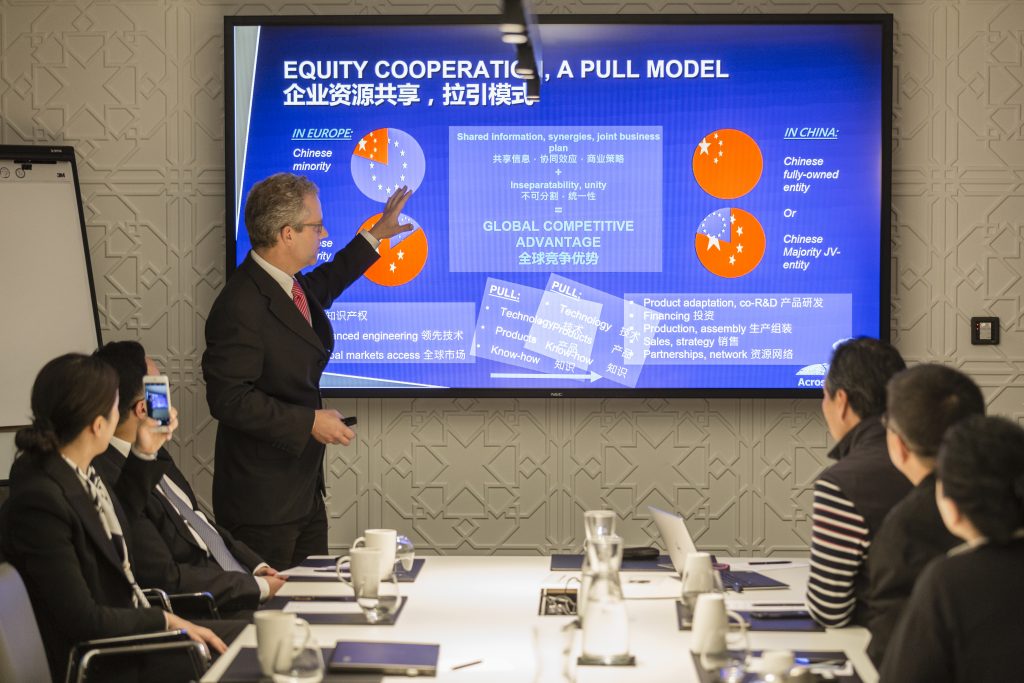 McKinsey points out in a report yesterday that Chinese investment levels into the United States have fallen by more than 70 percent this year and will likely fall further in 2019. No Chinese company wants to be caught up for months in a review process with the Committee on Foreign Investment in the United States (CFIUS), with the high risk of the transaction being turned down. US sellers do not want this uncertainty, either. As a result, many Chinese strategic investors are simply self-censoring and not taking opportunities to make acquisitions in the United States, or they are turning to smaller amounts of organic investment. In the US start-up space, this means the loss of investment funds from China that offered enhanced access to the China market in return for investment and also a valuation of up to four to five times what domestic investors offered. In some parts of the US start-up world, valuations could fall substantially as Chinese capital withdraws.
Over the past few years, when many Chinese investments were made in the United States, only a small proportion reported themselves to CFIUS—the cross-ministry committee within the US government tasked with overseeing and clearing international investments into US companies—and received a formal OK. At the time, no one really seemed to mind; the responsibility was with the company to report, and CFIUS lacked the resources to go out and track down non-reporters proactively. But in this new era, it is entirely possible that in 2019, we will see CFIUS move beyond reviewing new transactions. It might also investigate unreported transactions that closed several years ago and impose remedies on them if it finds them non-compliant to new criteria (for example, involving sensitive sectors and technologies or access to US citizen personal data). While such action could potentially be litigated by the company, it could take years to resolve. There will be some quiet divestments of US assets by Chinese companies in 2019 that see this issue coming their way.