Kgs. Lyngby, Denmark, 28 January 2015 – Across Partners ApS (Across Partners) announced today that it has successfully assisted one of its Chinese clients in relation to a minority investment into a Danish small and medium sized company.
The Chinese company, Shenzhen Maxonic Automation Control Co. Ltd. (Maxonic), which is listed on the Shenzhen Stock Exchange, has signed an investment agreement with Scape Technologies A/S (Scape), a Danish company which makes 3D vision bin-picking software for industrial robots.
When the transaction closes, Maxonic will receive approximately 22% of the outstanding shares in Scape and Scape will receive a 25% stake of a new Chinese Joint Venture (Chinese JV), which the two parties will form shortly after closing.
The parties have agreed not to disclose the specific investment amounts, but the capital investment from Maxonic will boost Scape's financial power and enable the company to both expand into new markets and attract new customers in existing markets.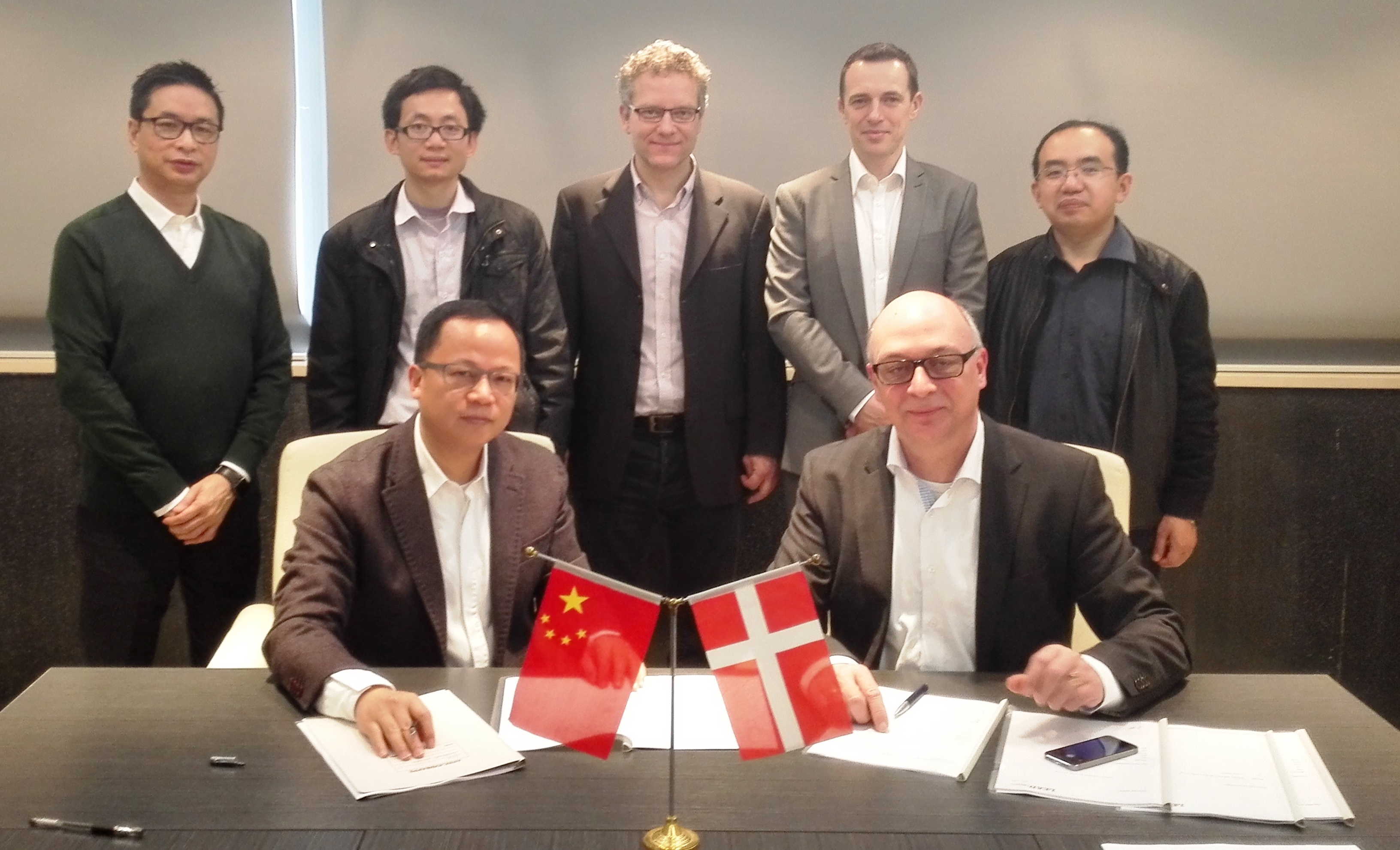 In addition to the capital investment, Maxonic will take the lead in the Chinese JV and open the market up for Scape's unique 3D vision bin-picking software for industrial robots. Maxonic is in a good position to do so, with 21 offices in China and a portfolio of several thousand industrial customers.
The market for 3D bin-picking technology is still in it very early days in China, but we hope to be able to establish Scape in China and become the best and most trusted technology within this field in China over the next 2-3 years, founder and Chairman of Maxonic Fu Yu Chen says.
Scape is one of the first companies worldwide to have developed a standardized bin-picking system, enabling robot arms to see, find and grip components randomly placed in pallet-bins and boxes.
Demand for Scape's software solution is driven by a worldwide need for robot automation solutions. According to the International Federation of Robotics (IFR), the supply of industrial robots increased by an impressive 59% in China in 2013, with this figure expected to increase by 37% to around 50,000 units in 2014, equaling 25% of the total world market. [1]
China's hunger for industrial robots is expected to continue to grow; indeed, IFR has forecast a supply of 100,000 units to China in 2017, constituting 35% of the total world market.
China is a very exiting market for Scape, but also a very difficult market to succeed in alone. Thus we have decided to build the market up together with Maxonic, which already at this point in time has proven to be a competent cooperation partner. Additionally, the newly raised funds from Maxonic will be used to increase our growth on our existing markets, hence we see this agreement as a big step in the right direction for Scape Technologies, CEO of Scape Technologies Søren Bøving-Andersen says.
Maxonic and Scape expect that Maxonic's local market knowledge and access to customers combined with Scape's unique software solution will be the right formula for getting a solid foothold in the rapidly growing market in China.
Across Partners represented Shenzhen Maxonic Automation Control Co. Ltd. throughout the whole process.
[1] http://www.ifr.org/industrial-robots/statistics/
About Across Partners ApS – The company was founded in early 2014 by the former General Consul of Denmark to Chongqing, Hans Halskov, and is specialized in assisting Chinese companies in M&A transactions in the Nordic region.
About Shenzhen Maxonic Automation Control Co. Ltd. – The company was established in 1994 and today operates 21 offices throughout China with an international relations office in Hong Kong. The company had revenue of around CNY 330 million in 2013 and a market value of around CNY 2.7 billion. The company has been producing its own branded products, including signal conditioners and temperature controllers, since 2002. Maxonic has also established itself as a strong vertically-integrated enabler based China and has its own in-house teams for product development, production and system solutions.
About Scape Technologies A/S – The company is a Danish automation and software company specializing in the challenging field of bin-picking. The company had revenue of approx. DKK 7 million in 2014. Handling randomly-placed objects from a bin is the company's core competence. Bin-picking robots are applicable in many production and manufacturing areas needing reliable and effective cost reduction or automation systems. Scape's success in developing and implementing standardized and highly flexible bin-picking solutions allows easy adaption to each customer's special needs and production environment.
For addition information:
Hans Halskov
Managing Partner
hh@acrosspartners.com
+45 20476690
Jacob de Lichtenberg
Associate Partner
jdl@acrosspartners.com
+45 42454849